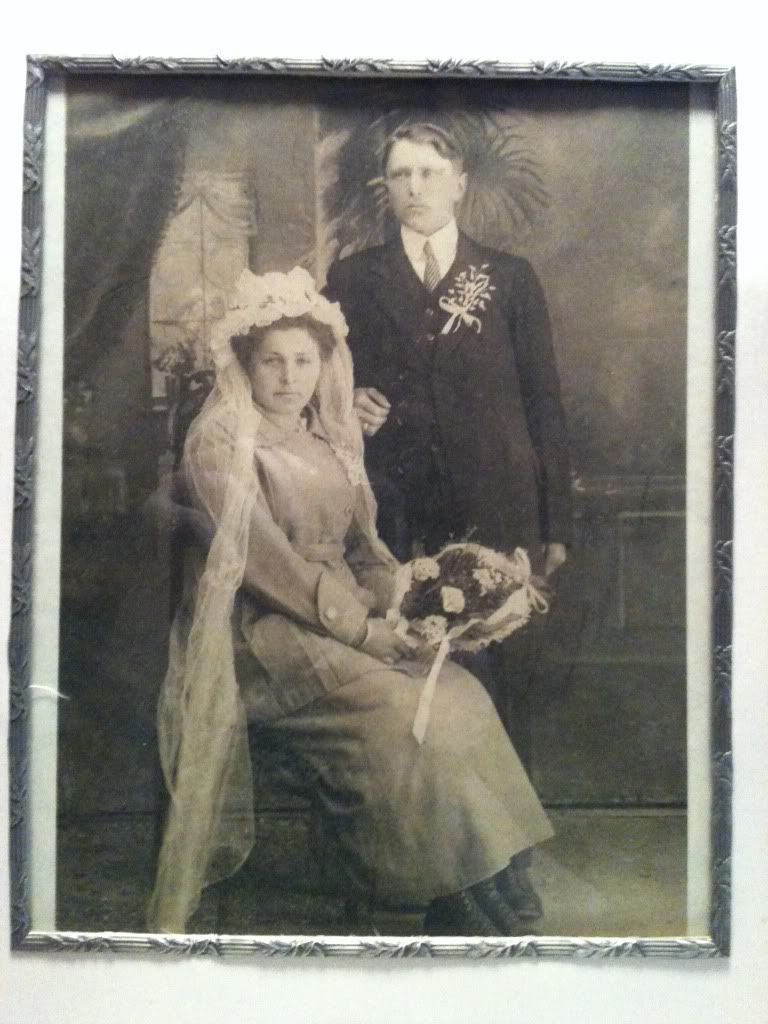 Josephine and Ivan Dular
Angela and Peter

Golobič

Sr.

PATERNAL GRANDPARENTS:
Josephine Beg (1895 - 1958)
Ivan Dular (1892 - 1945)
MATERNAL GRANDPARENTS:
Angela Ravnik (1892 - 1967)
Peter Golobi
č
, Sr. (1900 - 1957)
My grandparents
were born and lived in
Slovenia, Jugoslavia
.
Josephine and Ivan Dular owned and cared for their farm in Potok, along with their eight children.
My father, Emil Marjan (Milan), is the third oldest. The other children are Stanka, Ivan, Robert and Milena (twins),
Jožica
(Josephine), Dragica (Carolina) and Marica.
Angela and Peter
Golobič
were both schoolteachers.
The family lived in Jesenice, an industrial town.
My mother Marija (Marie) is the youngest of their three children. Angela (Lela) is the eldest and Peter Jr. is in the middle.
~~~~~~~~~~~~~~~~~~~~~~
Jugoslavia
was named in 1929 by King Alexander I. There were three "states": Slovenia, Croatia and Serbia.
In 1941, World War II brought much turmoil to the land.
Jugoslavia was occupied by both German and Italian troops. There was genocide of thousands of soldiers serving in the Domobranci (Home Guard). It was in that atmosphere that my parents lived in the 1940's, and they had to leave their homeland.
It is hard for those of us born in the United States to comprehend what life must have been like. I never knew personally of growing up in a war-torn country, but my parents told us stories all the time.
They told us how dangerous it was to leave the country, and how the fear of capture was ever present.
Both my parents emigrated to the United States in 1949 because of the war. How difficult it must have been to be separated from family and travel overseas to a brand new place. I can't even fathom the courage it took to come over to this country and start a new life.
We are very, very fortunate here in America. We have freedoms we take completely for granted. It is with great pride that I look back at my parents' lives and the determination with which they lived. If not for that, I wouldn't even be here today.



Thank you, Mom and Dad, for withstanding all the trials of immigration and making a life for us here in the States. I can state with certainty that, "Sem ponosna Slovenka", (I am a proud Slovenian).
Milan and Marie Dular, December 27, 201

1
Mama in
Oče
, ljubim Vaju!
"Honor your father and mother, so that it may go well with you and that you may enjoy long life on the earth"