Angela Ravnik was the youngest of five children from a second marriage. Her father was a well-to-do farmer, and that enabled her and Anna,
her sister
, to attend the Womens Academy. Grandma became a schoolteacher.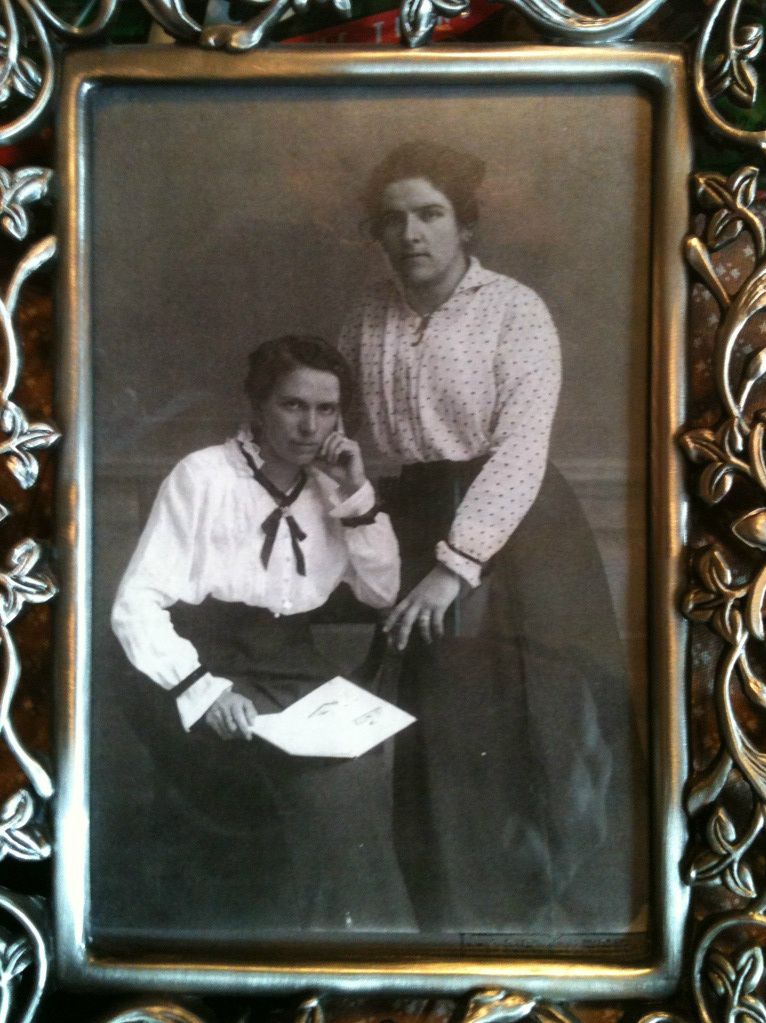 Anna and Angela Ravnik, 1923 schoolpicture
In 1925, Angela met Peter Golobič. Peter was also a teacher, actually the superintendent of schools. They fell in love and were married in Kostel, Dolenjsko, in 1927. Angela and Peter lived and raised their family in Jesenice Gorenjsko. Jesenice was an industrial town, and still is today.
My grandmother was an artist who painted with oils and watercolors. She most enjoyed painting still lifes. Angela was also a skilled writer. Her stories were sometimes published in the Ljubljana (capitol of Slovenia) daily paper. Grandma was an accomplished sewer, hand making intricate open embroidery. Open embroidery, or cut work embroidery, is the kind of sewing where the material left on the inside of the patterns is painstakingly cut out. Delicate work like this is all done by machine now. Grandma also cross-stitched and embroidered, using her own designs. It's amazing how much she could create.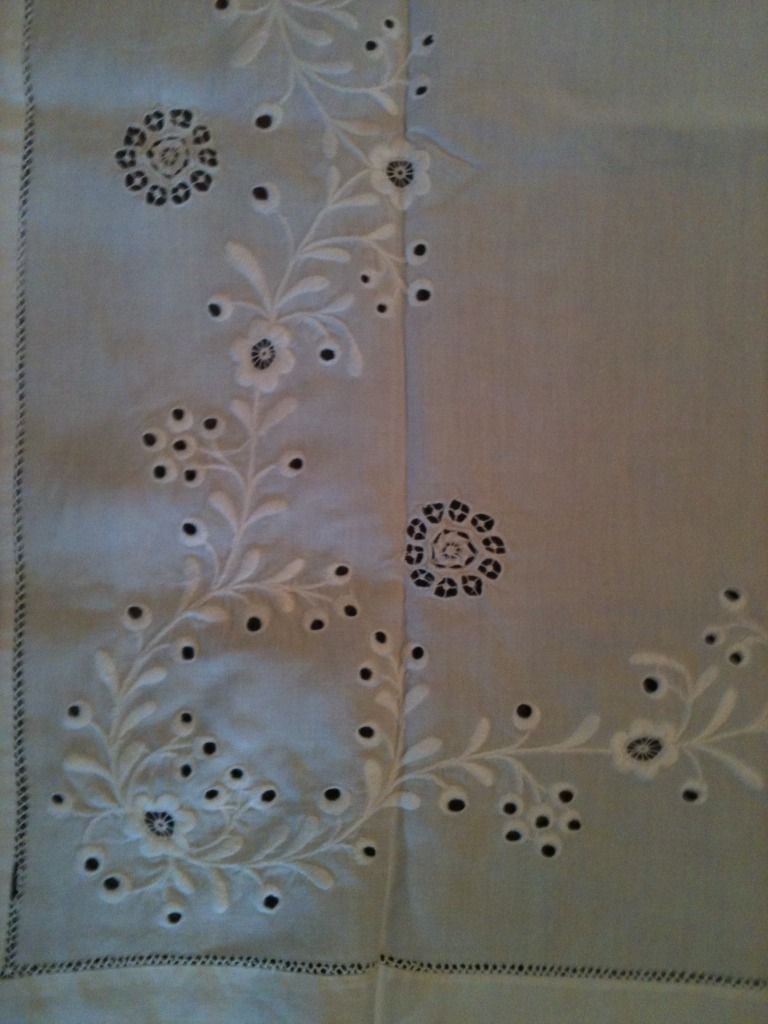 Hand-sewn cut work embroidery
It was a time of preserving food, even before the war, and Grandma did all the cooking, baking and canning. There was no such thing as running out to the store for somethings, all foods were fresh and cooked from scratch. Cherries, apricots, peaches and Japanese plums came from her own trees. Angela was an extremely good cook, using her own international recipes. She knew how to make liqueurs in a variety of flavors. No one but guests were allowed these luxurious drinks. Meat was not in frequent supply, and was saved for special occasions. Grandma was skilled in making a wide variety of delicious meals from vegetables. There was no food put to waste, and nothing disposable. Some of the most delicious meals I remember from childhood had no meat in them, or were remade from leftovers.
My grandparents were world wise, in the way that they embraced many cultures. Grandma could make fine Turkish coffee and a variety of pastries. Homemade bread was a staple. All baked goods were made from scratch. Grandma would make the multi grain dough in the morning and shape the loaves. The loaves were taken to the local bakery in a special basket, where, for a nominal fee, the bread was baked. When the children came home from school, they would pick up the bread and bring it home.
I believe I inherited my grandmother's creative talents. Artwork is one of my passions, along with writing. I love to sew by hand, although I have nowhere near the skill she did. I am so proud and thankful for the true pioneer spirit that was passed down, first to my mother, and then to me.
Moja Stara Mama, z Materine Strani, (My Maternal Grandmother)
Hvala stara mama, da sem podedovala Tvoje talente in da me spomin nate spodbuja, da ti sledim v duhu in delu.
Ljubim Te.
Thank you grandma, that I inherited your talents, and that memory of you encourages me to follow you in spirit and deed. I love you.
Written by Ivica Dular-
Golobič
Editor-In-Chief and Translator: Marie Dular